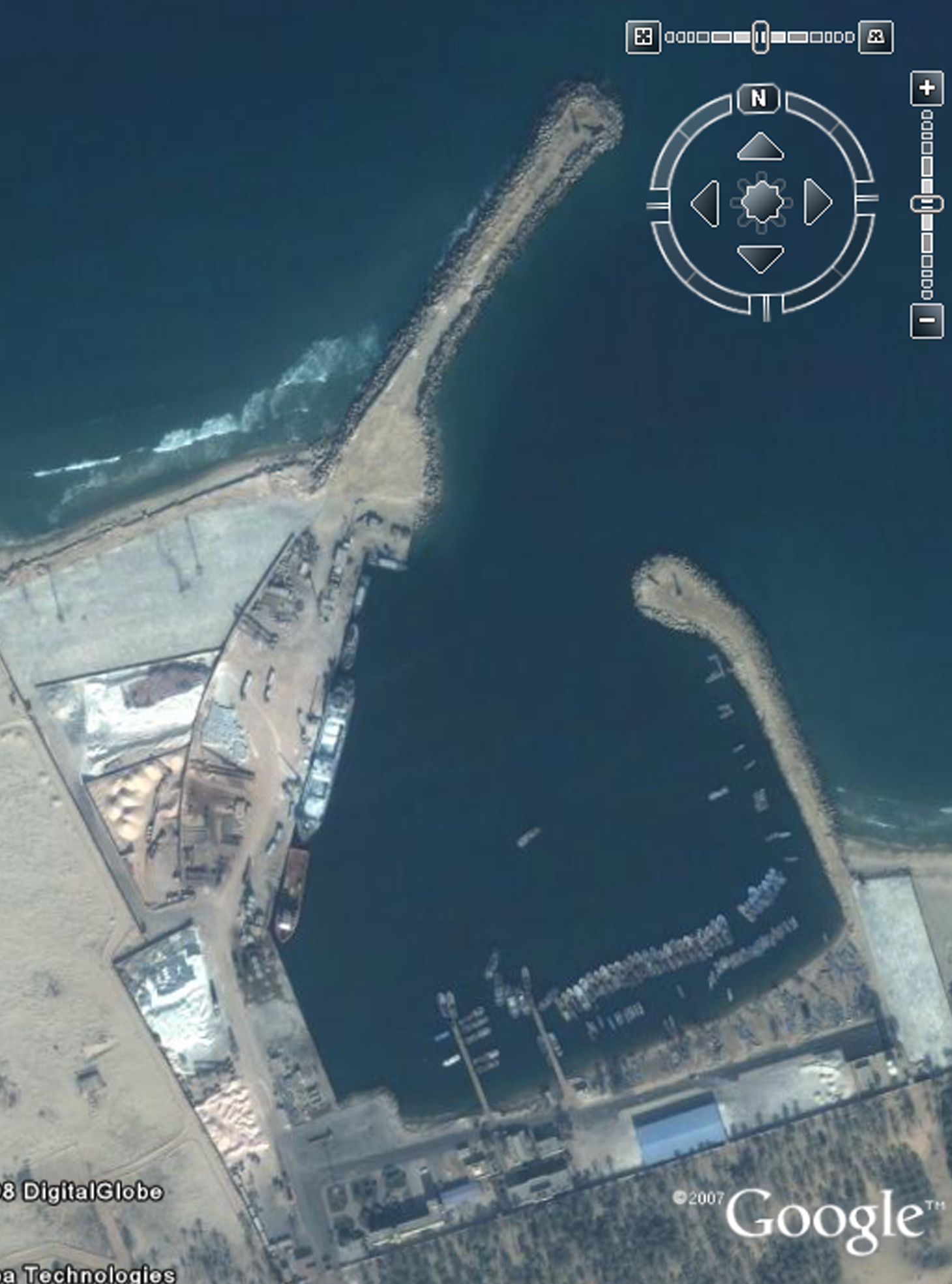 | | |
| --- | --- |
| Port ID Number (ISPS Code) | 085705 |
| Approval Date | 16/9/2004 |
| Time Zone | GMT +2 |
| Wave code (VHF) | 13 16 |
Coordinate
| | |
| --- | --- |
| Long | 33 o 49 / E |
| Lat | 31 o 09 / N |
Natural Characteristics
| | |
| --- | --- |
| Weather | Mild |
| Raining Season | Winter |
| Tidal range and flow | 0.15 – 0.65 m |
| Water Density | 1.003 mm / cm3 |
Port Description
Location
El-Arish port is the only Mediterranean port at the North of Sinai. Until 1982, it was merely a fishing vessel berth lacking the least of facilities. Since 1987, It was developed to protect the port seawards sports, After executing the recent development works, The port has become suitable for fishing activities, cargo, transit traffic, crops exportation as well as different marine sports.
Port Specifications
| | |
| --- | --- |
| Total Area | 230.000 m.sq |
| Water Area | 50.000 m.sq |
| Land Area | 180.000 m.sq |
| Total Yards Area | 34.000 m.sq |
Maximum Capacity:
General Cargo: 1.2 million tons/year.
Working Hours: 24 hrs. divided to 3 shifts
Bunkering and Supply
Vessels are provided with fuel, water and any other requirements in Arish port
Security, Safety and Environmental Preservation Properties
Medical capabilities.
Fire Fighting.
Pollution combating/prevention.
Rescue operations.
Contacts
| | |
| --- | --- |
| Address | North Sinai Governorate, Abu Sakl. |
| Telephone | (068) 320045 |
| Fax | (068) 322431 |