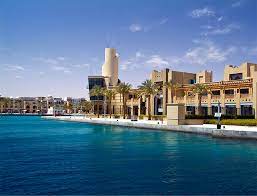 Coordinates:
34 o 30.38 \E (Long.) 25o 32.25\N (Lat.)
34 o 37.55 \E (Long.) 25o 32.12\N (Lat.)
34 o 37.33 \E (Long.) 25o 32.49\N (Lat.)S
34 o 38.38 \E (Long.) 25o 31.32\N (Lat.)
Time Zone:
GMT +2
Location:
Port Ghaleb Marina is located on the Red Sea coast between the cities of Al Qusayr and Marsa Alam, 75 km south of the city of Al Qusayr,     65 km north of the city of Marsa Alam, 4 km south of Marsa Alam International Airport.
Marina Port Ghalib is considered as an official port of entry to the Egyptian territories, and the first entry gate to Egypt from the southern borders for yachts transiting from the Far East towards the yachts ports in the Mediterranean.
Port activity:
International tourism (Receiving tourist yachts, foreign pleasure yachts and local diving yachts that work in leisure diving).
Contacts:
| | | |
| --- | --- | --- |
| Ownership | : | Marsa Alam Tourism Projects. |
| Address | : | 3 Abbas El Akkad Street – Nasr City – Cairo. |
| Chairman of the Board and Managing Director | : | Eng./ Mohamed Nasr |
| Phone NO. | : | +2 02 240 42 732 |
| FAX NO. | : | +2 02 24 042 731 |
| Email | : | m.nasr@portghalib.com |