Alexandria Port Authority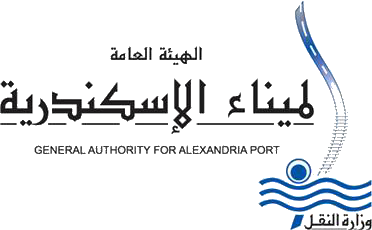 Alexandria port authority takes precedence over A.R.E ports with regard s to the volume of trade traffic where about 60% of Egypt foreign trade is handled through it. Alexandria city is located at the western edge of the river Nile between the Mediterranean sea and Maryout lake and is considered second important city in the Arab Republic of Egypt and its main port where three fourth of the country's foreign trade passes through it. There are two ports at Alexandria 🙁 Eastern port) and (Western port) with a peninsula separating in between. The former port is shallow and thus not used in navigation, where it has not been upgraded or developed for several years. Yet a comprehensive plan has been set forth to totally develop it.
And includes the Port Authority of Alexandria two ports are as follows:
Alexandria Port.

El-Dekheila Port.
Contacts
Alexandria Port Authority(Main Port)
Chairman of Port Authority
Address
106,El-Horreya Avenue – Alexandria
Telephone
03/4874322- 4843532
Fax
03/4869714
Mail Number
26514 (shalalat garden mail)
Website
www.apa.gov.eg
Building Gate 4 (Previously 11)
Telephone
03/4806317 – 4800304 – 4800546
Fax
03/4800866
Maritime Platform
Telephone
03/4805320 – 4800100 – 4800201
Radar Tower
Telephone
03/4804633 – 4805116 – 4803992
Pilots
03/4802909
Fax
03/4805840-4832614
محطة راديو الميناء
Vibration
between(156.3 – 158)MHZ 17 / 67 / 16- 13/10 Canal for maritime Services – 14 For Pilots and tugs.
General Department for Data Center
Address
Door (1) Gamark
Telephone
03/4806314
Fax
03/4806314
Door 27
Address
Door 27
Telephone

03/4837161

 

03/4837165

 

(5 Lines)

Fax
03/4800866
El-Dekheila Port
Telephone

03/4460124 03/4460126 (3 Lines)
03/4460130

Fax
03/4460151