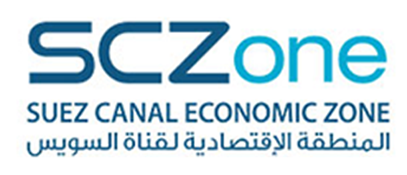 The Suez Canal Economic Zone (SCZone) is a world-class free zone and trade hub along the banks of the newly-expanded Suez Canal. Strategically located on the main trade route between Europe and Asia, more than eight percent of global trade passes through every year.
Spanning 461 km2, almost two-thirds the size of Singapore, the SCZone consists of two integrated areas, two development areas and four ports.
​The two integrated areas are:
Ain Sokhna with Ain Sokhna Port.

East Port Said with East Port Said Port.
​The two development areas are:
Qantara West.

East Ismailia.
​The four ports are:
West Port Said Port.

Adabiya Port.

Al Tor Port.

Al Arish Port.
Port Said Port and East Port Said

Adress
Port Said Port Authority – Intersection of Mostafa Kamel Street and Azmy Street
Telephone
066/3348210 – 3348269
Fax
066/3348262
Telex
3223 PORTA UN
Website
www.psd.gov.eg

Adabiya port

Adress
Port Tawfiq – PO Box No.1.
Telephone
062/3191124 – 3191123
Fax
3191120 – 062/3191117 (مبنى المجمع) بورتوفيق :

062/3191125

Arish Port
Adress
North Sinai Governorate, Abu Sakl
Telephone

068/320045

Fax

068/322431

Sokhna Port
Adress
Ain Sokhna port – Suez – Sokhna.
Telephone
062/3710322 – 3710320

AL-Tour port
Adress
AL-Tour port
Telephone
069/3770563
Fax
069/3770592